THE WEB MARKETING ASSOCIATION PRESENTS THIS WEBAWARD
Best Beverage Website
2021
Submitted by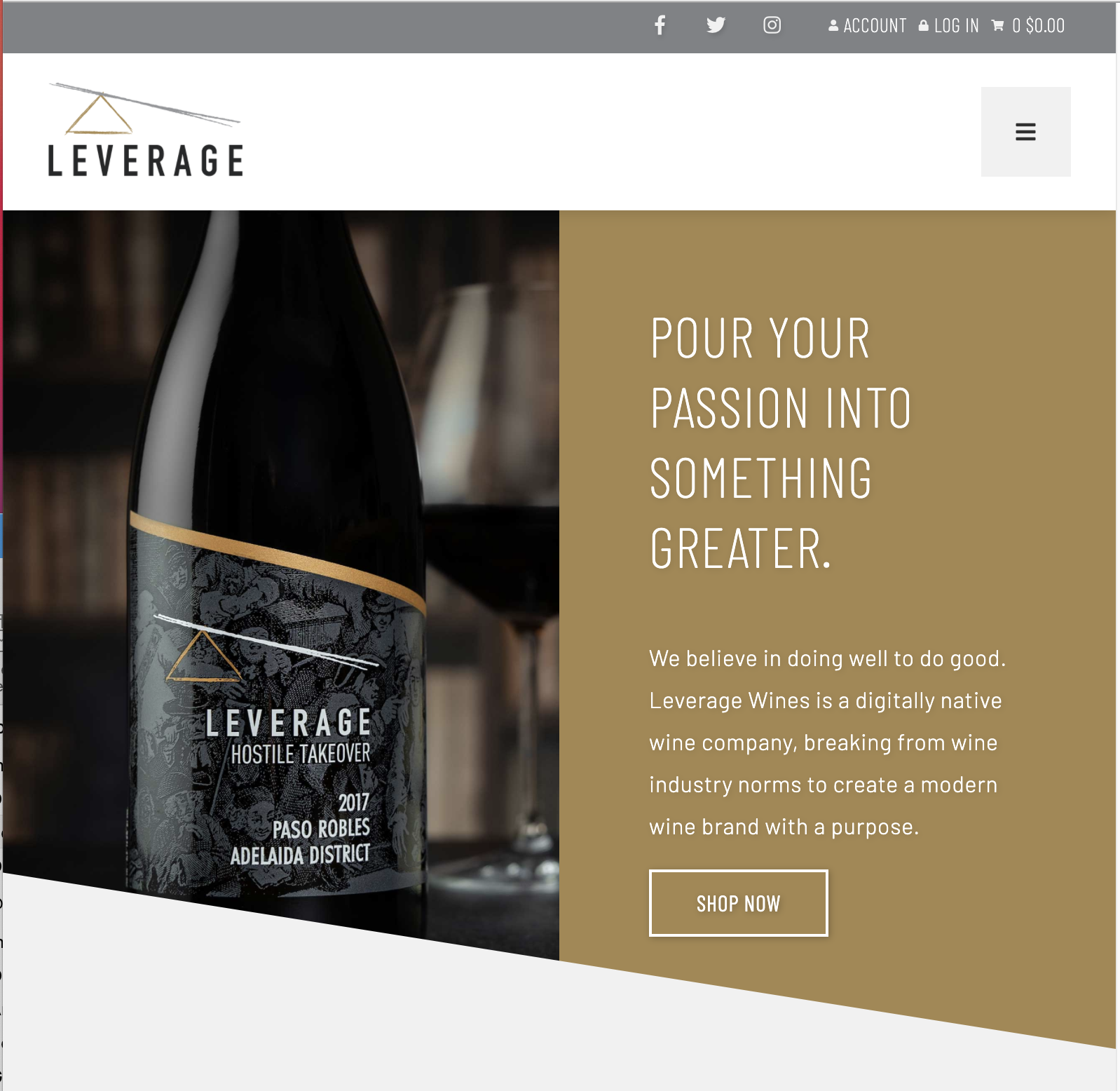 About WineGlass Marketing, LLC
http://www.wineglassmarketing.com
Based in Napa, WineGlass Marketing is the largest full-service direct marketing agency for the wine, beer, and spirits industry. Now in its 10th year, the agency offers domestic and international clients assistance with strategy as well as execution. The diverse Wineglass Marketing team of 24 are hand-picked and cross-trained from wine, ad agency, and technology backgrounds to provide a valuable mix of support to clients on digital marketing, wholesale support, and traditional brand advertising. Founder and President Susan DeMatei commented on the company's growth by saying "While many firms outsource digital work to save money, we work hard in cooperation with our clients to keep Bay Area families employed and working."

The firm, now in its tenth year, is based in downtown Napa and supports domestic and international wine and spirits clients with both B2B and DTC marketing in digital as well as traditional channels. For the past two consecutive years, Inc. Magazine recognized WineGlass Marketing as the only Napa company listed in the top 250 hyper-growth tier of the "5000 Series California's Top Companies". WineGlass Marketing is also much admired by the community winning the North Bay Bohemian "Best Creative Agency" spot for both 2021 and 2022 as well as being honored as Napa's "Best Company to Do Business With" in the 2021 North Bay Business Journal. The firm's creative strength is apparent winning top honors in the 2021 Web Awards for Best Beverage Website and a Webby Honoree for Websites in 2022. In the Internet Advertising Competition, WineGlass Marketing won Best Integrated Ad Campaign in the Beverage Category for 2021 as well as Best Website in the Beverage Category in 2022.

WineGlass Marketing is located at 531 Jefferson Street in Napa and also can be reached online at www.wineglassmarketing.com or by calling 707-927-3334.
About Leverage Wines
Leverage is a virtual winery in the Paso Robles area of California that needed to stand out in a competitive market. We spent considerable time working with the client on a voice and brand identity prior to building this website. We feel the copywriting and imagery present a strong point of view why this winery is different.
About the Web Marketing Association's WebAwards
Since 1997, the Web Marketing Association's annual WebAward Competition has been setting the standard of excellence for Website development. Independent expert judges from around the world review sites in 86 industries. Only the best are recognized with a WebAward. The WebAward Competition is the premier award recognition program for Website developers and the online marketing community.