Boston, MA

eTail East 2015 is the premier event for e commerce and multichannel executives looking to network and gain helpful industry insights! Over 4 days, attendees are able to learn, find solutions for their business needs and to build lasting relationships.
eTail, whether it's an interactive roundtable discussion, case study presentation, panel, or one-on-one Q&A's, you'll have the chance to get the solutions you are looking for. You will receive targeted, niche learning opportunities throughout the conference
Here are some additional resources to make you a more effective online marketer:

Website Magazine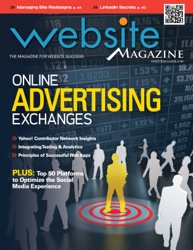 If you're not already getting Website Magazine, you should be. There's no charge within the US and available for a small fee outside the U.S.(covers the extra shipping). It has great in depth articles that are helpful and well written.
Use this link to sign up to receive the next Free issue
.
Econtent Magazine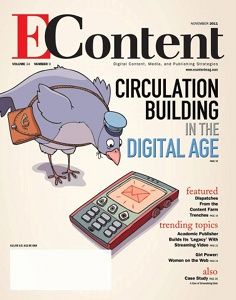 EContent is a leading authority on the businesses of digital publishing, media, and marketing, targeting executives and decision-makers in these fast-changing markets. By covering the latest tools, strategies, and thought-leaders in the digital content ecosystem, EContent magazine and EContentmag.com keep professionals ahead of the curve in order to maximize their investment in digital content strategies while building sustainable, profitable business models.
Subscribe to EContent Magazine today
.
Webmaster Radio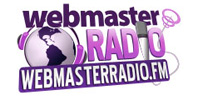 WebmasterRadio.fm
is on 24 hours a day, 7 days a week online radio station dedicated to helping online marketing professionals better understand the dynamic online marketplace. Shows can be listened to live or from the extensive archive of previously recorded programming.
WebMaster Radio is advertising supported radio. Be sure to check out the advertising opportunities on Webmaster Radio.
AWAdb

If you have not done so yet, be sure to check out the
Award Winning Interactive Agency Database
or AWAdb. Inclusion in the website is free if you qualify and listings are automatically upgraded to the Premium Level if the agency has won an award from the WMA in the past year (Another great reason to enter our award programs!).
If you are looking for an agency to help with your interactive marketing needs, you can search thousands of full service advertising agencies and interactive agencies that been recognized by major award programs for their outstanding interactive work.
PR.com

Businesses and public figures use a PR.com profile to increase their online visibility, improve brand recognition, and generate leads and sales. They distribute their news via PR.com's multi-platform press release distribution service to generate social media engagement and broadcast their message to and attract the attention of thousands of websites, bloggers, journalists, editors and consumers.
Learn more at PR.com
Awards Intelligence

Awards Intelligence
is the world's leading provider of business awards and personal honours support services. Whether you are a global organisation, SME or an independent entrepreneur, our experts can make sure your award entries have what it takes to make you a winner. Our outstanding success rates speak for themselves, you are 4x more likely to win on average. Contact us today on +44 (0)1444 230130 to find out how we can help you to raise your profile, enhance your reputation and build your brand name.
Subscribe to the WMA SmartBrief

Created by SmartBrief, a business news publisher, in partnership with WMA. You receive a concise daily snapshot of the web marketing industry with news from leading publications and websites. Summaries of what matters to you, written by expert editors to save you time and keep you informed and prepared. Now you can keep current with your industry without having to sift through the news every day.
Click here to sign up for the free WMA SmartBrief.