Here's what's happening at the Web Marketing Association:
WebAwards 2015 Call for Entries Now Underway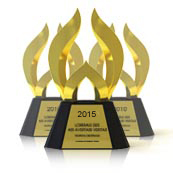 The Web Marketing Association announces the call for entries for its 19th annual international WebAward competition. The WebAwards recognizes the individual and team achievements of Web professionals all over the world who create and maintain outstanding Web sites. The deadline for entry is May 29, 2015 and the entry form can be found at www.webaward.org.
Entering is easy. As a past participant, simply log into your existing Nominator Account. In your nominator account, you will see a button to resubmit your 2014 entries. Click on that button and select the entries you want to enter again! After they are entered, you can update those entries with any information that may have changed. Of course you are also able to add new entries in your nominator account as well.

Best of Show WebAward
The WebAward best of show will be given to the single Website that our judges determine rises above all the rest. From the Best of Industry winners, the sites with the highest scores will be submitted to a select group of elite judges to go head-to-head for the Best of Show WebAward for 2015.
Top Agency WebAward

The WebAward Top Agency award recognizes consistency of effort and is given to the interactive agency that wins the most WebAwards in a given year. All locations and offices of a specific agency will be consolidated for the purpose of determining the winner of this award. Each entrant will be awarded points based on the level of award for each award received. A Best of Show will be worth 10 points, Best of Industry 5 points and each Outstanding award 3 points and a Standard of Excellence 1 point. The agency with the most points will be awarded the Top Agency Award for 2015.
Outstanding Developer Awards

Each year, many agencies and some corporations win multiple awards and deserve additional recognition. This year, we will recognize each organization that wins 6 or more WebAwards with an Outstanding Interactive Developer trophy. In 2014, there were 19 agencies recognized with this prestigious award.

Interactive agencies that win a 2014 WebAward will automatically be included in the Award Winning Agency Database with a free premium listing for one year.
Deadline for entry is May 29, 2015. Don't wait until the deadline, enter your Website today and get your Website the recognition it deserves - it won't hurt your reputation to win an award either! www.webaward.org
2015 IAC Award Winners Announced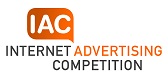 The Web Marketing Association recently announced the winners of its annual Internet Advertising Competition (IAC) Awards, an effort to honor excellence in online advertising and to recognize the individuals and organizations responsible for the best in Internet marketing. The Competition web site with a complete list of winners is located at
www.IACAward.org
Best of Show Winners
In a change from past year, the winners of the 2015 Best of Show awards will be publicly announced at on the main Keynote stage of the leading industry conference ad:tech San Francisco on May 21st at noon.
The two-day
ad:tech San Francisco
event will take place on May 20-21, 2015, and will feature an expo floor showcasing the latest products and services, breakout sessions and keynotes led by established brands and agencies and much more.
You can receive a 20% discount on the Expo passes by using the promo code
20WMASF15
and this link to
register
.
Top Agency Winners
The Web Marketing Association recognizes the agency that demonstrates consistent excellence in online advertising development by winning more IAC Awards than any of their peers in a single competition. Each entrant was awarded points based on the level of award for each award received. The agency with the most points is awarded the Top Agency Award.
Klick, world's largest independent digital health agency, is recognized with the 2015 Top Agency Award, winning 13 IAC Award winning entries and a total of 120 quality points towards the Top Agency Award.
Nine additional organizations were recognized as Outstanding Advertising Developers in the 2015 IAC Awards for winning 6 or more awards. They are: AGENCY (number of awards): TMP Worldwide (17), Acxiom (11), BlueRush (9), Marcus Thomas LLC (7), PacificLink iMedia Limited (7), HeBS Digital (6), Miles (6), Conde Nast Media Group (6), and INNOCEAN (6).
New WMA Sponsor - PR.com

Please welcome our newest sponsor

PR.com,
Businesses and public figures use a
PR.com
profile to increase their online visibility, improve brand recognition, and generate leads and sales. They distribute their news via
PR.com
's multi-platform press release distribution service to generate social media engagement and broadcast their message to and attract the attention of thousands of websites, bloggers, journalists, editors and consumers.
PR.com
is the new official press release service of the Web Marketing Association.
Conference Drawing

Whenever possible, we like to give you the opportunity to attend a major industry conference on us. We are currently holding drawing for two outstanding conferences that are not to be missed.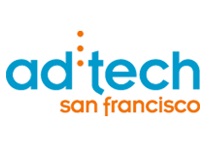 ad:tech San Francisco
This month, you can win a free full conference pass to ad:tech San Francisco (May 20-21)! ad:tech brings together the digital marketing industry's brightest minds to share tactics, strategies and insights to apply as soon as you're back in the office. With tracks covering all of the hottest topics, you're sure to leave the show with relevant and practical tools to help propel your business. 2015 IAC Award Best of Show winners will also be announced at this event!
Click here to enter to receive a full conference pass
. Deadline to enter is April 22nd.
DIGIMARCON West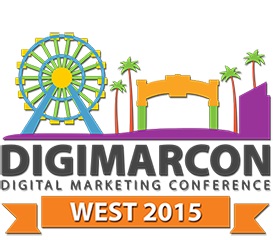 The Web Marketing Association is pleased to offer a conference pass to the industry conference - DIGIMARCON (May 27-28)to web professionals who enter this drawing. DIGIMARCON WEST 2015 Digital Marketing Conference will be held from May 27th to 28th, 2015 at the luxurious Loews Santa Monica Beach Hotel, Santa Monica, CA. This conference showcases the most audacious and thought provoking speakers in the digital marketing industry, providing attendees with emerging strategies, the latest innovative technologies, best practices, and insights from successful digital marketing campaigns.
Click here to enter to receive a full conference pass
. Deadline to enter is May 5th.
We will publish the winners in this newsletter next month.
Bill Rice
President
Web Marketing Association