We are heading into the Spring conference season. Here are the conferences that the WMA recommends:


March 30-April 1
New York Marriott Marquis
With over 15 years of experience delivering the most cutting edge digital marketing events around the world,
ClickZ Live
(formerly
SES Conference & Expo
) provides an unrivalled forum to hear from world-renowned speakers as they deliver an action packed, educationally focused agenda on the latest digital marketing tips, tricks and tools that will blow your mind, make you re-think your strategy and provide actionable takeaways to revolutionize your marketing campaigns.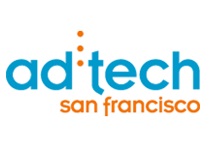 May 20-21
Moscone Center West
ad:tech is a conference and exhibition where the marketing, technology and media communities come together to share new ways of thinking, build strong partnerships, and define new strategies to address the key industry challenges and opportunities.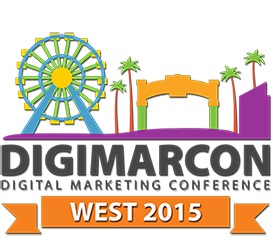 May 27-28 2015
Loews Santa Monica Beach Hotel, CA
DIGIMARCON WEST 2015 Conference showcases the most audacious and thought provoking speakers in the digital marketing industry, providing attendees with emerging strategies, the latest innovative technologies, best practices, and insights from successful digital marketing campaigns. Whether itís building customer loyalty, increasing sales, improving lead generation, or driving greater consumer engagement, the DIGIMARCON WEST 2015 program has been specifically designed to help attendees develop their audience.
Here are some additional resources to make you a more effective online marketer:

Econtent Magazine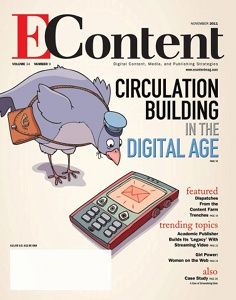 EContent is a leading authority on the businesses of digital publishing, media, and marketing, targeting executives and decision-makers in these fast-changing markets. By covering the latest tools, strategies, and thought-leaders in the digital content ecosystem, EContent magazine and EContentmag.com keep professionals ahead of the curve in order to maximize their investment in digital content strategies while building sustainable, profitable business models.
Subscribe to EContent Magazine today
.
Website Magazine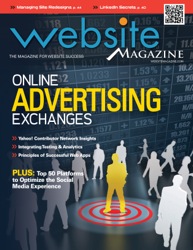 If you're not already getting Website Magazine, you should be. There's no charge within the US and available for a small fee outside the U.S.(covers the extra shipping). It has great in depth articles that are helpful and well written.
Use this link to sign up to receive the next Free issue
.
Webmaster Radio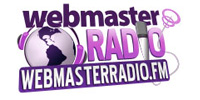 WebmasterRadio.fm
is on 24 hours a day, 7 days a week online radio station dedicated to helping online marketing professionals better understand the dynamic online marketplace. Shows can be listened to live or from the extensive archive of previously recorded programming.
WebMaster Radio is advertising supported radio. Be sure to check out the advertising opportunities on Webmaster Radio.
AWAdb

If you have not done so yet, be sure to check out the
Award Winning Interactive Agency Database
or AWAdb. Inclusion in the website is free if you qualify and listings are automatically upgraded to the Premium Level if the agency has won an award from the WMA in the past year (Another great reason to enter our award programs!).
If you are looking for an agency to help with your interactive marketing needs, you can search thousands of full service advertising agencies and interactive agencies that been recognized by major award programs for their outstanding interactive work.
Subscribe to the WMA SmartBrief


Created by SmartBrief, a business news publisher, in partnership with WMA. You receive a concise daily snapshot of the web marketing industry with news from leading publications and websites. Summaries of what matters to you, written by expert editors to save you time and keep you informed and prepared. Now you can keep current with your industry without having to sift through the news every day.
Click here to sign up for the free WMA SmartBrief.