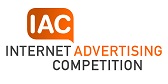 The Web Marketing Association announces the Call for Entries for the 13th annual Internet Advertising Competition (IAC) Awards. The IAC Awards are the first and only industry-based advertising award competition dedicated exclusively to online advertising.
This international award program will evaluate all forms of online advertising, including email, page-based ads, online newsletters, mobile apps, Websites, video and social media in 86 industry categories. The Competition Web site is located at
www.iacaward.org
and the deadline for entry is January 30, 2015.
Interactive agencies that win multiple awards will also be in the running for Top Agency Award. In an effort to recognize those organizations that demonstrate exceptional development skills across multiple entries, agencies that win more the 6 awards will also be recognized with an Outstanding Advertising Developer award from the Web Marketing Association. In 2014, 13 agencies won this honor.
The 2015 Internet Advertising Competition Awards are sponsored by Burst Media, Small Army, Vertical Response, EContent Magazine, ad:tech conferences, Clickz Live, Webmaster Radio and Website Magazine.


The judges are busy reviewing the entries submitted in the 3rd annual MobileWebAwards for mobile apps and websites.
Winners will be announced in December. Good luck to all who entered and special thanks to all of our expert judges.
The Web Marketing Association was pleased to be able to offer conference pass to two leading industry conferences in our last newsletter.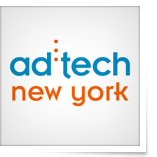 Congratulations to Andy Tinti, Director of Digital MArketing Services at adworkshop. He attended ad:tech New York after being selected as the winner of our October Drawing.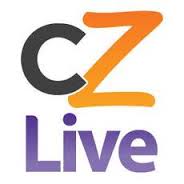 Congratulations to Abby Heft, Director of Hospitality eMarketing at Blue Magnet Interactive, She went to Clickz Live Chicago because she signed up for one of our drawings!
We will have another drawing next month.